How do you give a Biotech Startup the traction to hit the ground running?
As a startup going after critical funding, Novo Biosciences needed a streamlined approach to communicate the value of its work to potential investors. For us, that meant crafting a brand strategy and business materials distinct enough to raise awareness, stir interest and build credibility for their research.
We armed the Novo Biosciences team with the essential materials needed to clearly explain their tissue regeneration research and how it can benefit human health in the future. These materials gave Novo Biosciences legitimacy as an entity and empowered its team to seek the funding and scientific partnerships needed to further their research and develop other lead molecule therapies.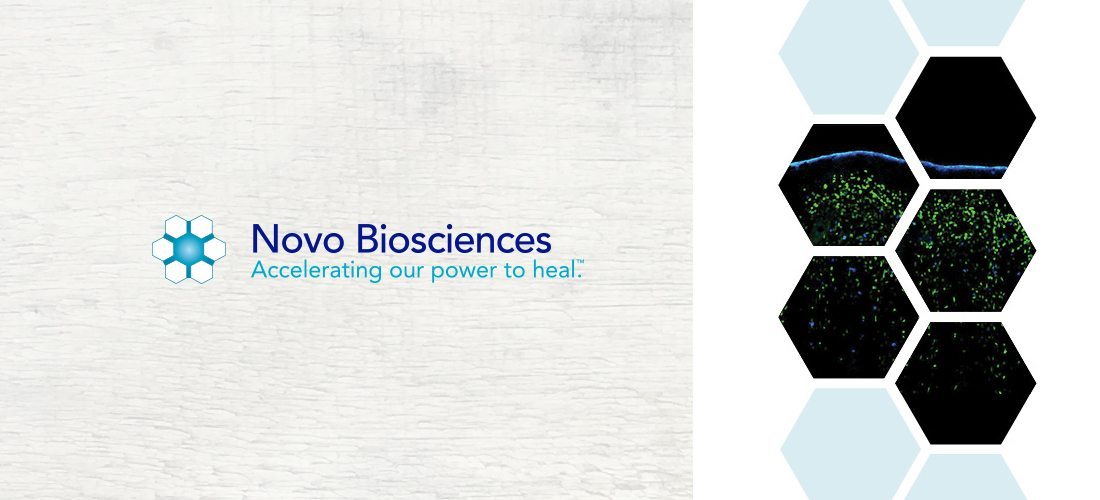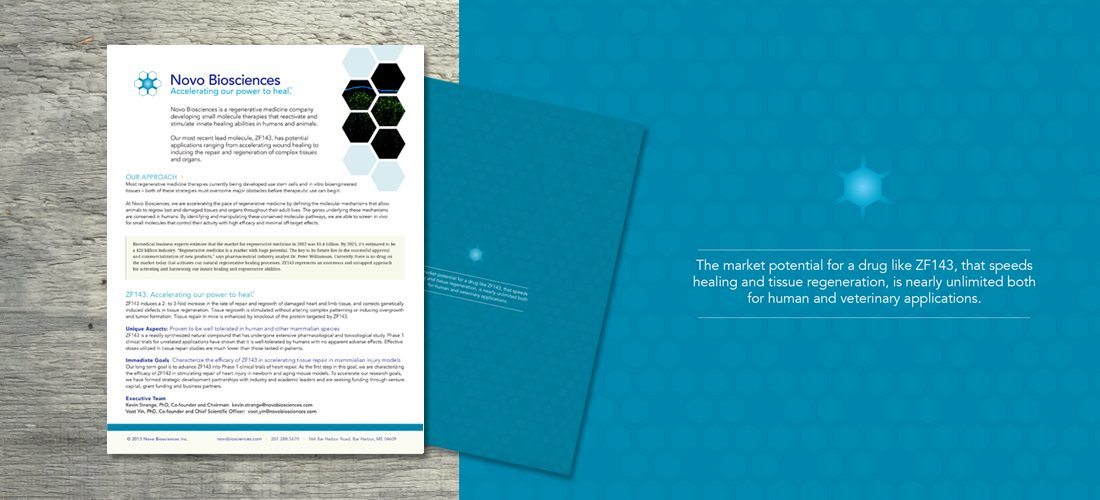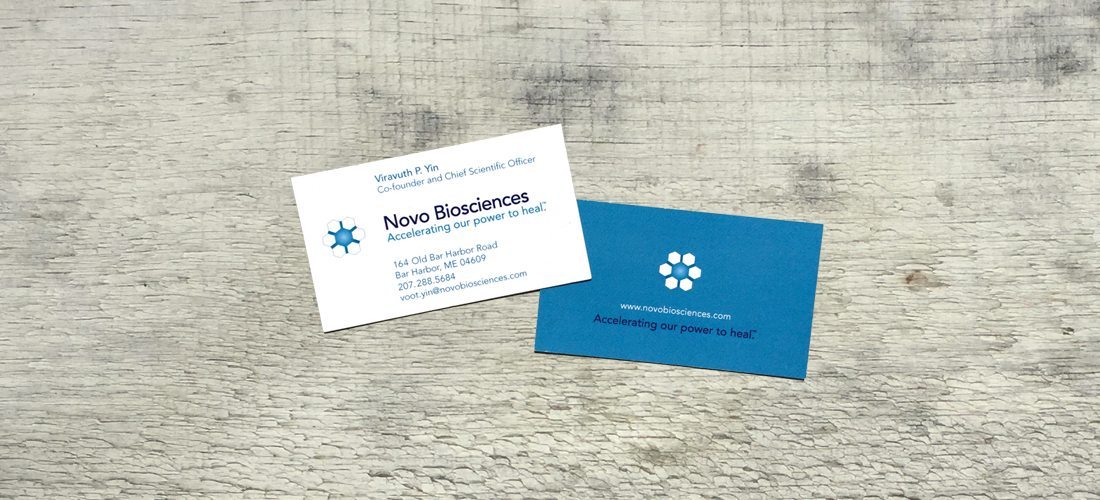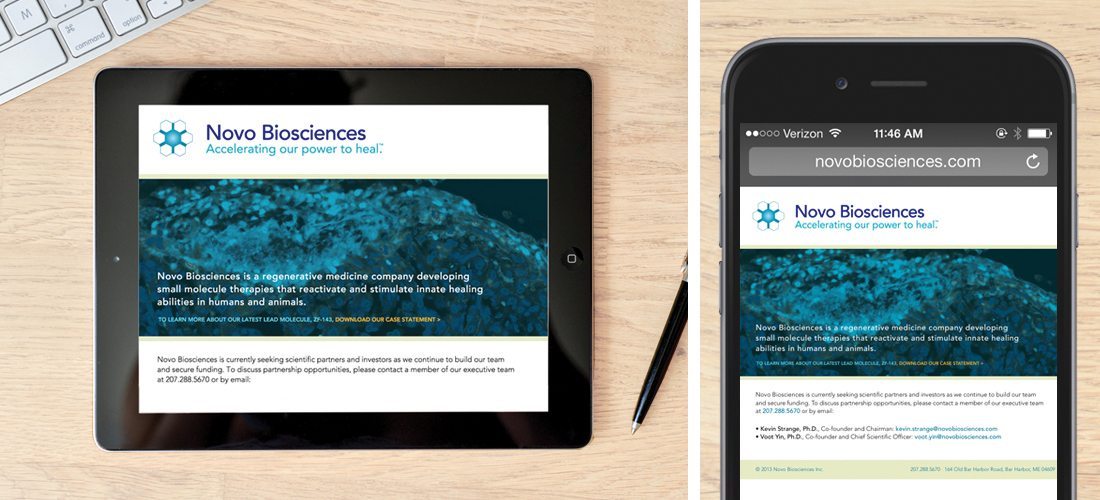 WHAT WE DID
• Brand Strategy
• Identity + Tagline
• Business Stationery
• Case Statement
• Web Microsite
"The business material Cushman Creative provided was tremendous in communicating my company's interests to scientists and investors. At a recent international OneMedMarket Conference, I presented an investor pitch and folks commented that the logo and tagline were a wonderful match. It clearly drove home the message of Novo Biosciences." – Voot Yin, Ph.D., Co-founder and Chief Scientific Officer
Behind the Scenes
Working closely with the two co-founders, we began by creating a brand framework that elevated Novo Biosciences as an incubator for scientific discovery and communicated the possibilities of its groundbreaking research. The resulting messaging platform helped the chief scientists and founders hone their pitch and influence potential investors.
Designed to Move Research Forward
Novo Biosciences draws inspiration from nature, and the animal models that have perfected the art of regeneration, to discover solutions that speed the human body's ability to self-heal. That insight resulted in the tagline, "Accelerating our power to heal," which translates the company's research focus into a universal value that is easy to support.
Once we isolated a compelling tagline, we developed a visual identity that brought the brand to life. From the mark to the supporting design elements, each tied back to the root of their important research. In fact, it was the most basic structure of a molecule that inspired the team's thinking. We used its hexagonal shape to create a mark and other repeating patterns that brought the entire design together and reflected the core brand values of integration, connectivity and renewal.
Tagline. Logo. Brand Design. These essential creative elements gave Novo Biosciences a strong platform from which to launch. Start-up materials included business cards, a one-page Case Statement brochure, event banner and a basic web page that gave potential investors a place to go to learn more. But the new brand story didn't end there. We developed a brand with purpose so that it could easily extend beyond the initial pitch materials and keep pace with future branding efforts, helping Novo Biosciences—and its research—continue to move forward.

Takeaway
The process of courting Venture Capital Firms and private investors can make or break a Biomedical startup. Having the right marketing materials is key—as it's the brand story that ultimately accelerates funding efforts.
Sign up for the kelp-beds newsletter
You'll receive marketing insights to help your bioresearch brand thrive.