By combining human-centered design with purposeful strategy, we help clients create brand experiences that arouse curiosity, broaden understanding and create a sense of urgency that ignites action.
We give more meaning to the innovative work you do by telling the story of why you do it. Because when people understand how your research, discovery or products can improve their lives, they become more loyal customers, more powerful supporters and more vocal advocates for your brand.
We use the power of design to help health science companies find their value and communicate it with purpose
– from the first brand engagement to the last.

Brand Positioning
Consulting
Market Research + Analysis
Surveys + Customer Insight
Strategic Planning
Design Thinking Workshops
Brand Development
Consulting
Product Naming
UI and UX Design
Packaging Design
PR & Communications
Communication Audits
Media Relations
Content Development
Annual Reports + Investor Relations
Marketing Campaigns
Strategy
Tactical Planning + Content Mapping
Conceptual + Creative Development
Digital, Video, Print + Social Amplification
Lead Gen + Sales Team Integration
Fundraising Campaigns
Consulting + Strategy
Appeals, Planned Giving
Investor + Donor Pitch Presentations
Event Planning
Exhibit Design
Onsite Media Production
Lead & Sales Integration
Event Coordination
We've helped elevate the work of some of the most innovative health science brands. By sharing the value of their technology, research or product, we help enable future breakthroughs that could change the way we live. Here are a few: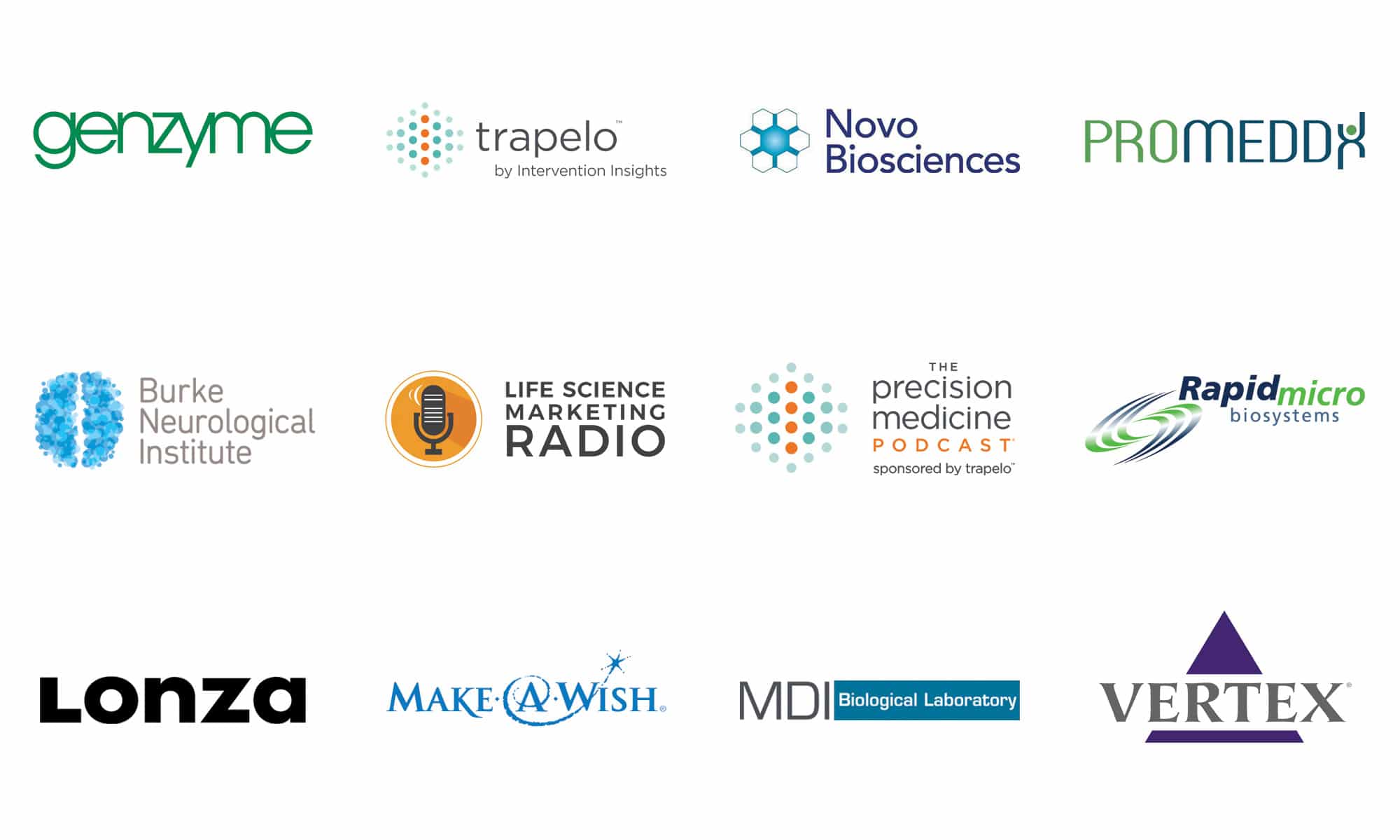 Would you like to chat?
Whether you have a project, question or want to learn more about how we think, we'd love to connect.