The Science of Marketing Bioresearch Brands.™
Bioresearch Branding That Works—Part 2: Knowing Your Brand Voice
Bioresearch Branding That Works—Part 2: Knowing Your Brand Voice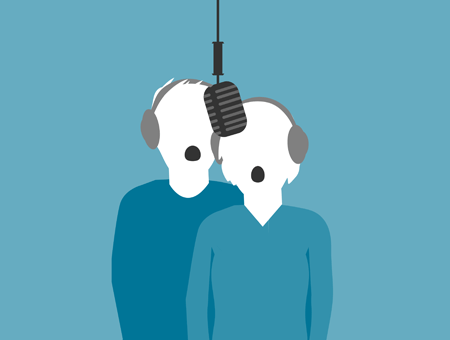 Is your bioresearch brand sending the right message?
When you start thinking outside the logo developing a "brand voice" can help you create a powerful competitive edge. That's partly because it's a standard marketing practice that helps you reach your audience more efficiently.
It's worth noting that many science-oriented organizations—from life science companies to biomedical non-profits—don't manage their brand voice effectively. They have a sense of "how we talk," but it's often idea in someone's head rather than a clearly-documented process.
Why do bioresearch organizations need a brand voice?
While others can look at samples of the writing you like and try to work out what's in the heads of your top marketing communications people, they'll never know it as well as you do. That alone makes it worthwhile to define your brand voice, which is essentially how you talk about what you do.
Biomedical non-profits and biopharmas looking for funding benefit from a clearly-defined brand voice because many of their audience members come from non-scientific backgrounds. Making a solid case for your research with donors, investors, journalists and many others who don't share your level of technical knowledge is critical to earning trust and gaining financial support.
And for life science organizations that have many representatives interacting with customers—from sales and marketing to scientific support—you need to be sure that your brand ambassadors have clarity and confidence as they navigate buyer conversations.
A good brand voice helps you influence your audience successfully in three ways:
Efficiency: Brand voice guidelines save you a lot of work because everyone who works on your brand knows what's acceptable. Every team gets a common standard that encourages consistency. You'll also spend less time educating new hires and external communication partners.
Confidence: You'll waste a lot less time asking "is this right?" because any communication can be compared to a standard benchmark. If it meets the voice guidelines, you know it's in line with your audience and your goals.
Inspiration: A good brand voice not only reflects what your organization is now, but what it wants to be. By building in the growth you want to achieve, your voice helps you change the perception of your company, both internally and externally.
Getting each of these components clearly aligned with your goals is the just first step in the branding process. The next challenge is keeping them in line.
Building a science-oriented brand voice
The first step is to get to know your audience well, preferably by building one or more audience personas. With their needs and motivations in mind, the brand voice of a science organization should include:
Personality Traits
What kind of impression do you want people to have of your organization? Identify them with specific words or concepts, such as "innovative," "compassionate," "helpful," or "effective."
It's also effective to create comparisons between what you are and what you're not, as in these examples.
We're scientific, but not unapproachable
We're serious, but not humorless
We're casual, but not indifferent
These traits help writers get into a mindset that's aligned with the needs of your audience that encourage support for your organization's goals.
Style
Style runs the gamut from specific grammar rules (do we use contractions like "don't?") to guidelines for the structure and focus of marketing copy. For example, it's a good practice for biomedical organizations to avoid technical jargon. Other common practices are to use active voice, to use analogies when describing scientific processes ("blood flow in the body is like water in a river…"), and to keep copy focused on the needs of the reader.
Copy samples
Examples of copy that comply (or don't comply) with the brand voice are a valuable resource for anyone working on your brand. The idea here is not to provide stock copy to be regurgitated — though repetitive elements can play a part — but to showcase the voice at its best. If you have multiple audiences, it's worth showing samples that address the nuances of each one.
Reaping the benefits of a brand voice
A brand voice is far more than a mission statement or messaging platform. It's a set of guidelines that gives everyone who's working with potential customers, investors or donors a position of awareness and authority. In this way, it helps everyone to communicate consistently and confidently, working together to achieve your organization's goals.