The Science of Marketing Bioresearch Brands.™
Cushman Creative Wins Platinum MarCom Award for "Trapelo Knows" Video
Cushman Creative Wins Platinum MarCom Award for "Trapelo Knows" Video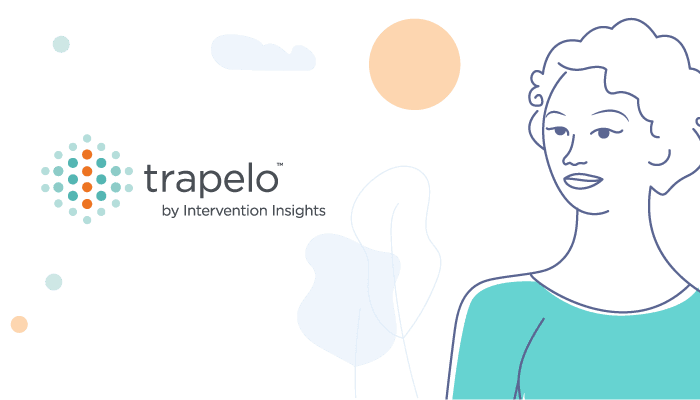 Port Clyde, Maine – November 1, 2018 – Cushman Creative, a design agency specializing in biomedical and life science marketing, today announced it earned a Platinum Award from MarCom Awards for its "Trapelo Knows" video, created for client Intervention Insights. Cushman Creative's work showcases how the company's Trapelo solution helps oncologists, lab directors and payors manage the fastest growing, most exciting and most costly factor in the future of cancer care, the use of precision medicine.
"Today, precision medicine offers hope for the future of cancer treatment, but the complexities of using it are slowing progress for everyone," says Karan Cushman, CEO, Cushman Creative. "New clinical research is published every day, but oncologists, practice directors, labs and payers often don't have time to read and process all of it, let alone apply it to day to day decisions. Trapelo by Intervention Insights can help and that's what 'Trapelo Knows' highlights."
The MarCom Awards – one of the oldest, largest and most prestigious creative competitions in the world – recognizes outstanding achievement by creative professionals involved in the concept, direction, design and production of marketing and communication materials and programs. Judges from the Association of Marketing and Communications Professionals (AMCP) look for companies and individuals whose talent exceeds a high standard of excellence and whose work serves as a benchmark for the industry. Winners are selected from more than 300 categories in Print, Web, Video and Strategic Communications. Other top 2018 winners include Aflac, Fox Chase Cancer Center, Fred Hutchinson Cancer Research Center, IBM, Microsoft, Coca-Cola and Weber Shandwick.
"As the first, single technology platform used by oncologists, labs and payers that resolves the complexities of precision medicine in real-time, Trapelo helps everyone in cancer care work together to stay current, be more transparent and give patients the most appropriate treatment options more quickly," explains Clynt Taylor, Chief Executive Officer of Intervention Insights. "Cushman Creative brilliantly transformed our message of knowing what it takes to give every patient the best chance to beat cancer into a thoughtful, engaging video that showcases ours as a solution that works for everyone, resolving the complexities of precision medicine and speeding access to the most appropriate cancer treatment for patients when time matters most."
Learn more about Trapelo by Intervention Insights at www.interventioninsights.com.

About Cushman Creative
Founded in 2007, Cushman Creative is a branding and marketing communications firm that works exclusively with biomedical, life science and pharma brands that can improve the quality of life. To see more work, visit the case study section of the company's website at www.cushmancreative.com/casestudies.
#   #   #