The Science of Marketing Bioresearch Brands.™
Cushman Creative Wins Hermes Award for Its Rocking Campaign Against Cancer
Cushman Creative Wins Hermes Award for Its Rocking Campaign Against Cancer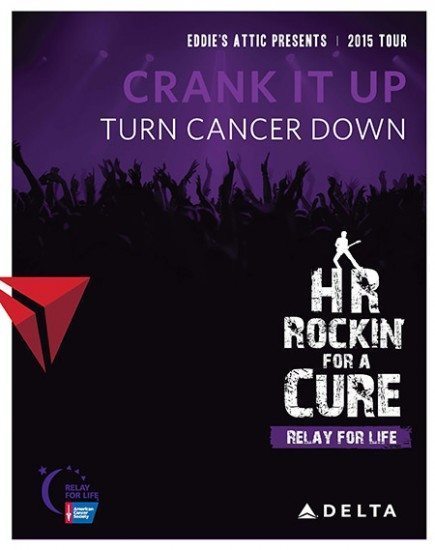 Cushman Creative, a design agency specializing in biomedical and life science marketing, was recently honored with a 2016 Gold Hermes Creative Award for creating a show-stopping corporate event for Delta Airlines.
Hermes Creative Awards is an international competition for creative professionals involved in the concept, writing and design of traditional materials and programs, as well as emerging media.
Cushman Creative's winning concept was a Rock and Roll theme for the American Cancer Society's Relay for Life® event in which over 70 Delta Air Lines teams participated. "Rockin' for a Cure" had all of the fanfare of a real rock concert, including being a sold-out event: Delta's booth sold out of t-shirts within an hour, and Delta's HR team achieved their goal of winning the Corporate Team Spirit Award.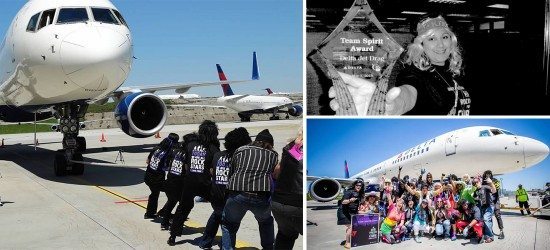 Jae Kullar, Delta Air Lines HR Manager said of the winning campaign, "We had high expectations for a theme that would fit our team's inaugural participation in Delta's Relay for Life Jet Drag fundraiser. Karan and her team quickly heard my ideas and not only transformed them into reality, but also into the winning Corporate Team Spirit trophy. The experience was exceptional and design highly praised. We are already imagining what we can do together next year."
Karan Cushman and her team at Cushman Creative are looking forward to the "Rockin' for a Cure" second tour this month for Delta's HR team with events happening at Hartsfield International Airport in Atlanta through May 13. "Corporate Responsibility events like these can have a major impact on advancing important causes and life-saving research," says Karan. "We create every campaign with future events in mind. We want to build momentum year after year, because that's what gets and keeps people involved. Go team!"
Founded in 2007 by Karan Cushman, Cushman Creative is a branding and marketing communications firm that works with biomedical, life science and pharmaceutical brands, as well as brands that help improve our quality of life. They use the power of design to help bioresearch organization's communicate their unique value and advance human health. More information about the firm and its services can be found on their website at www.cushmancreative.com
Click here to learn more about the American Cancer Society's annual Relay for Life. To make a donation visit the Rockin' for a Cure team page here.
Click here to view the winning entry and full case study. And for the full list of winners go here.